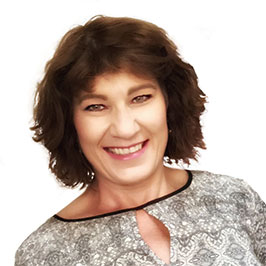 Mel Spencer is a people person, she made the leap into the real estate industry in 2003, bringing with her a highly developed client-focused approach. Priding herself on her honesty and a no-nonsense attitude, Mel believes building a trusting relationship with a client is the key to repeat business and overall success in the industry.
Having lived in the Toowoomba since 1984, Mel has worked and raised a family alongside many of her clients. She understands that buying and selling homes is a huge life event for most people and tailors her approach to each client to assure that they are taken through the process with as much understanding and empathy as possible, while still having a determined and professional agent working with them. Hard work, dedication and up to date knowledge of the industry climate are just a few of the qualities Mel encompasses which have made her a committed and sought after agent in the Toowoomba area. With a catalogue of industry awards, it is not hard to see that Mel is adept in her field.
By thoroughly examining a property with a professional approach and researching recent market values within a localized area, Mel is able to convey realistic list prices and a tailored marketing campaign for each individual vendor. Her excellent sales record and exceptional results can be attributed to Mel's communication and negotiation skills as well as her dynamic and motivated personality. She is driven to succeed and to make every experience a positive one for her clients.